Innovation Starts with Planning
Innovation Starts with Planning
Innovation Starts with Planning
Innovation Starts with Planning
Innovation Starts with Planning
CONSTRUCTION
With our founders 40 years of "hands on" experience while in the trades as well as management, there is no one more qualified to lead our experienced team through the most difficult and complex projects.
OWNER'S REPRESENTATION
Our team-based, disciplined project management approach anchors our performance and deliverables for our clients.
RESIDENTIAL
Our approach to high quality, affordable, and sustainable living environments is evident in everything we build.
In conjunction with the Friends Select Transformation Campaign, Anchor Management Group has been working diligently on the complete building renovation and redevelopment which will be the home of the Upper School STEAM program. The property was recently purchased by Friends Select, and continues their expansion in Center City. This historic brick townhome will provide the STEAM curriculum with four floors of more than 15,000 square feet of space for three modern science laboratories, two visual arts studios, one digital design lab, and six additional upper school classrooms. With construction well underway, the doors are expected to open for the Fall 2022 school year.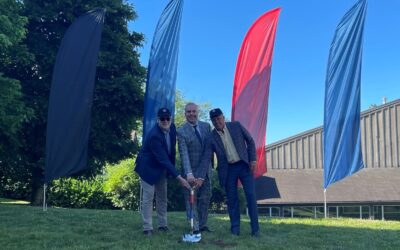 Germantown Academy, their Trustees, Anchor Management Group, and WRT celebrate the groundbreaking of the new, 25,000 sf. Health and Wellness Center to be constructed in the center of Campus. This facility will be centralized and connected to three existing campus...